ResEl broadcast the 29 TV channels of the TNT (the french television network), and more than 30 TV channels of foreign country (england, marocco, asia, brazil, ...) from satellites.
It is possible to receive this channels on your own computer, with the software VLC, on Brest campus.
Warning ! Knowing that TV streams are very heavy, it is not possible to receive them one the WiFi. You will only be able to receive TV channels through ethernet connection (with the ethernet jack of your flat at the maisel, or in the foyer).
Receive TNT & Satellites' channels
If you want to read TNT's channels (french television channels), you need to download this playlist : tntOnResEl.m3u
If you want to read Satellite's channels (foreign television channels), you need to download this playlist : satOnResEl.m3u
Then it's as easy as opening the playlist with VLC! That should be good!
Switching channels
For switching channels, you have to use the "Commute the playlist" button (look at the following image :)

Warning ! This button is unavailable on full screen mode.
Then, you have the list of all channels available !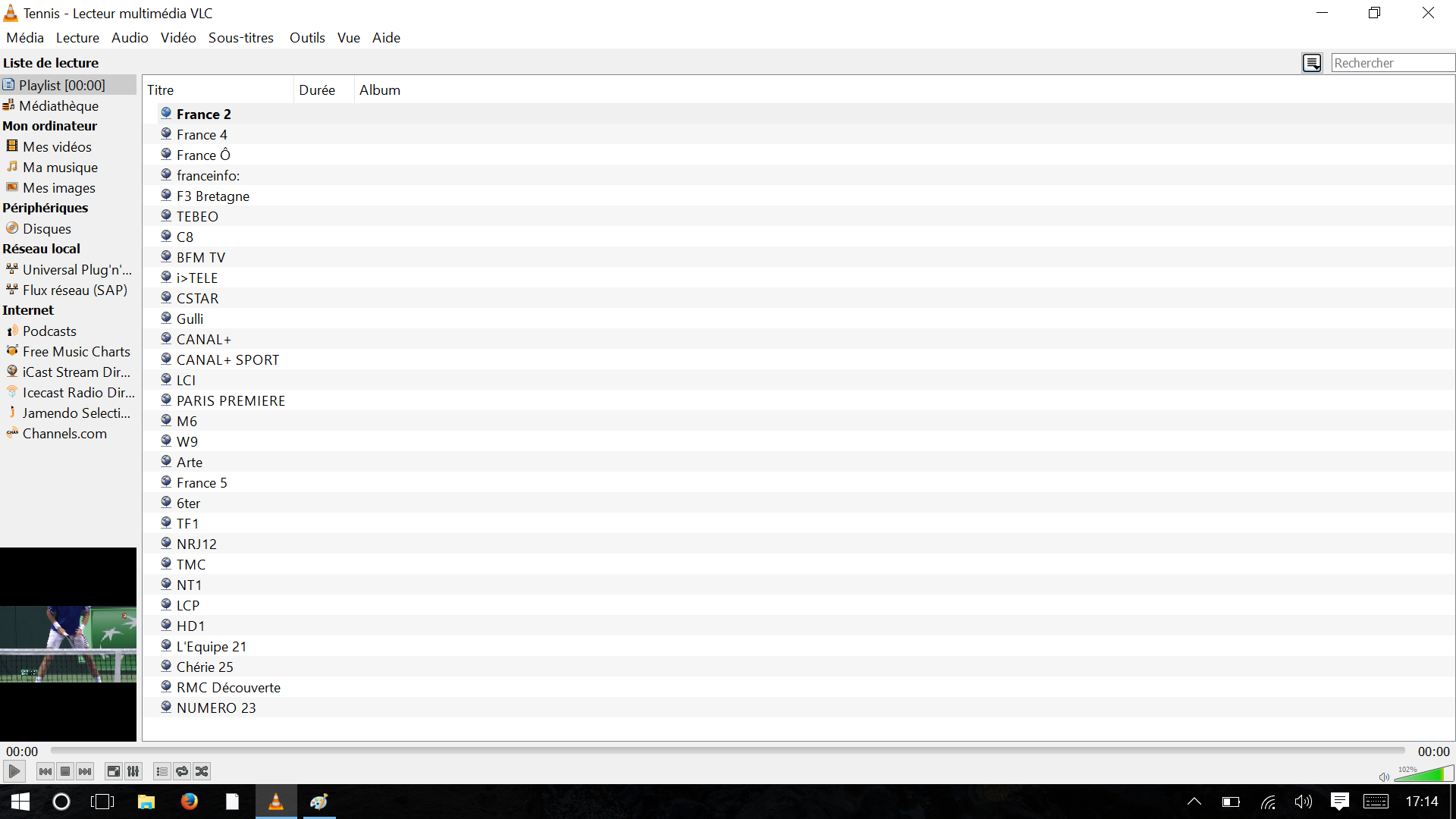 (Here is the TNT channels' playlist. It's the same with satellite channels' playlist)
Enjoy !